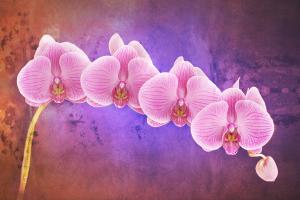 I've been working on this art technique for the last three years. The process involves blending multiple photographs together to create images that have a masters painterly feel to them. Using various digital processes, photos of organic, man-made and natural textures are rendered together.

The finished art images have depth and dimension. It's art that comes alive. After exploring many options I've finally dubbed this process 'Photo Synthesis'.

PHOTO - We all know that term Photo is the art or process of producing images by the action of radiant energy and especially light on a sensitive surface or as it is often called 'Painting with Light'.

SYNTHESIS - According to Wikipedia - "In general, the noun synthesis refers to a combination of two or more entities that together form something new." The dictionary says, "Synthesis is the combining of the constituent elements of separate material or abstract entities into a single or unified entity."

I feel the combining of these two words describes my process of creating art. I hope you enjoy... Check the France Gallery and the Botanicals Gallery for more images created using this process.